Flat tires mean missed deadlines. Don't get behind, get Tire Gard!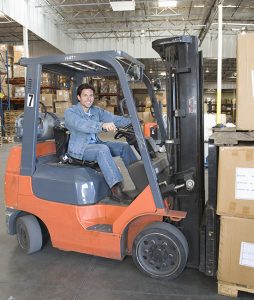 Whether you are in a factory setting or on an outdoor job site, Tire Gard offers protection for all of your industrial equipment. Deadlines are impossible to meet when your equipment doesn't cooperate, and some of the most frequent issues people face on the job are flat tires.
Although a frequent problem, flat tires often don't come to mind until you have to face them. When that happens, it's usually right in the middle of a job, pushing your timeframe back while wasting company dollars in downtime. Additionally, you'll face the cost of replacing tires.
We want to make flat tires a problem of the past. Our Tire Gard will enable your tires to be used until the cord fails – ensuring your get your monies worth.
Say goodbye to flats and save time and money
We manufacture liners to protect tires for forklifts, utility carts, scissor lifts, skid loaders, mowing tractors, street sweepers, or any piece of equipment with pneumatic tires. If your equipment has tires, we want to offer you the protection you need.
---
Take a look at our Downtime Calculator to see the savings Tire Gard can offer you and your company each year.